Deadzone: SEVERANCE (Preview 2)
You guys, Adepticon was so, so good. Thank you to everyone involved for putting on a fantastic show and I'm seriously considering getting a hotel room for next year. I met a ton of cool people and got to show off my work to Ronnie Renton, the head of mantic games, who was incredibly supportive and encouraging. If you know me, you know how much I had worked myself up prior to showing mantic my work in person (as opposed to the emails we've exchanged), and Ronnie not only took the time to complement my work, at the mantic open night (after the show), he had to leave early to catch a flight back to England and took the time to shake everyone's hand and thank them individually. Class act.
Aaaand then Chanh, Wes, and I spent the next two hours freaking out about how much we love their Kings of War game. Seriously, if you're into fantasy mass combat games, or even if you're curious to try one, this is the one for you. 11 different armies, a newly updated rulebook coming out in July, and it's fast, easy, and fun. "Ok, Dave, back to the topic, yeah?"
Right. SEVERANCE.
Last week I showed off a quiet shot. This week isn't so quiet.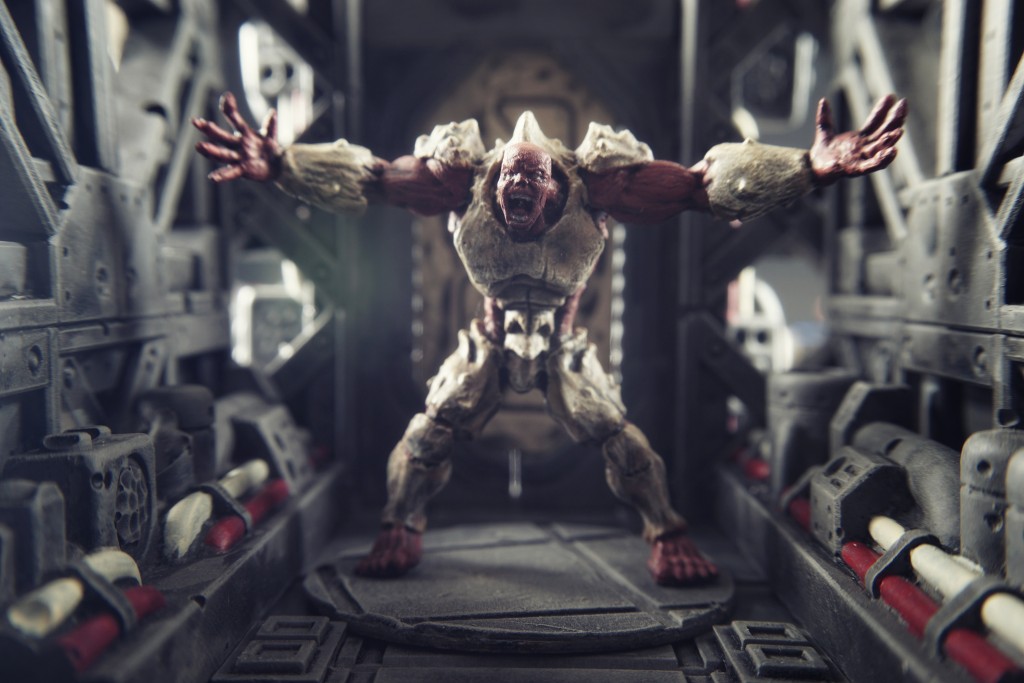 I hope you're enjoying these previews. See you next week for another update!
Be good,
-Dave
#Tarmogoyf