Predator Head Study
One thing that doesn't often get discussed by photographers is the idea that you have to practice. It's always inspiring to see someone's finished pieces, but you don't see all the time and effort that went into the finished photos. Unlike painting, drawing, or sculpture, there aren't any physical leftovers from the creative process (excluding film of course). You can't see the erase lines or brush strokes. I don't even save the shots I'm not happy with. If it's blurry or even sort of "blah", it gets deleted.
So this week is an example of how I practice my photography. I grabbed a figure I'm pretty familiar with, set a 10 minute time limit, and went to town trying to find a new or different way to capture the Predator. They may not be groundbreaking or pushing any new techniques, but that isn't the point. I'm trying to teach myself to "read" my subject quickly, line up the lighting, and snap away.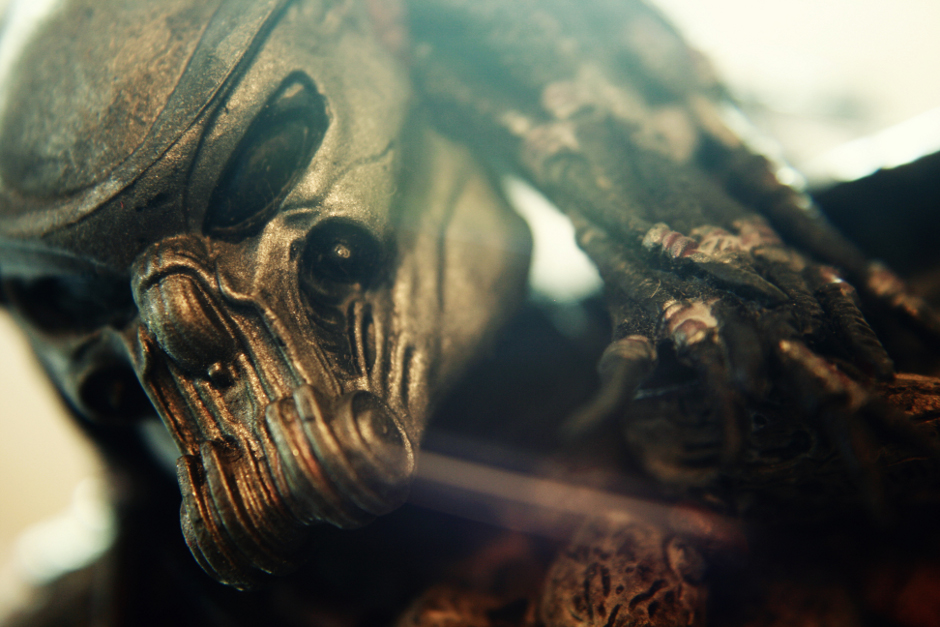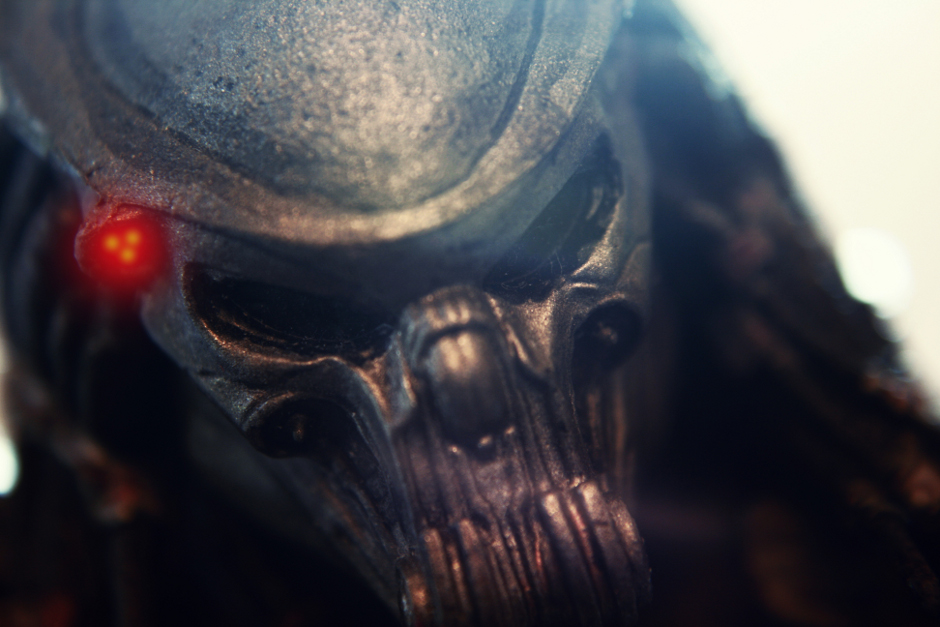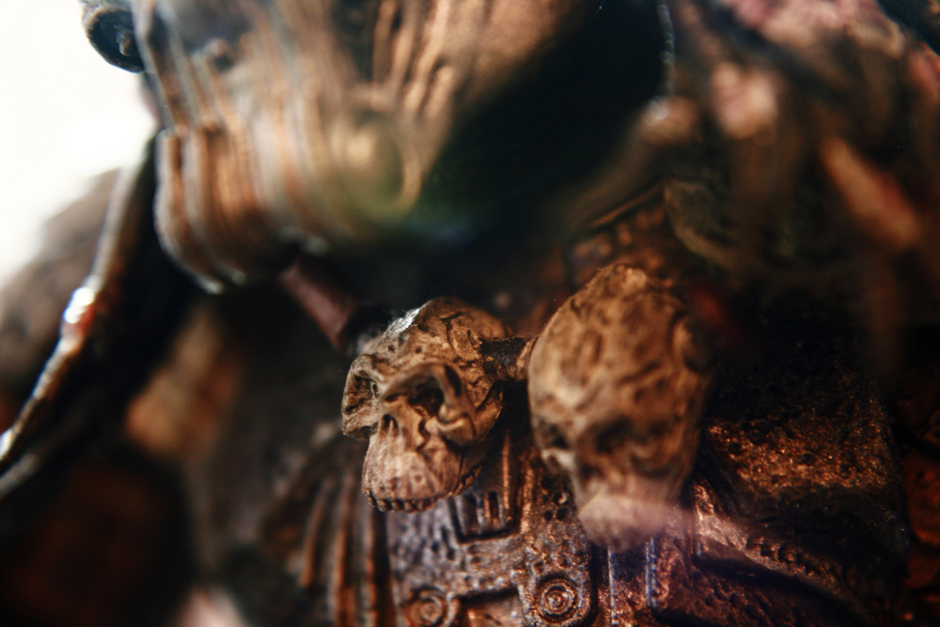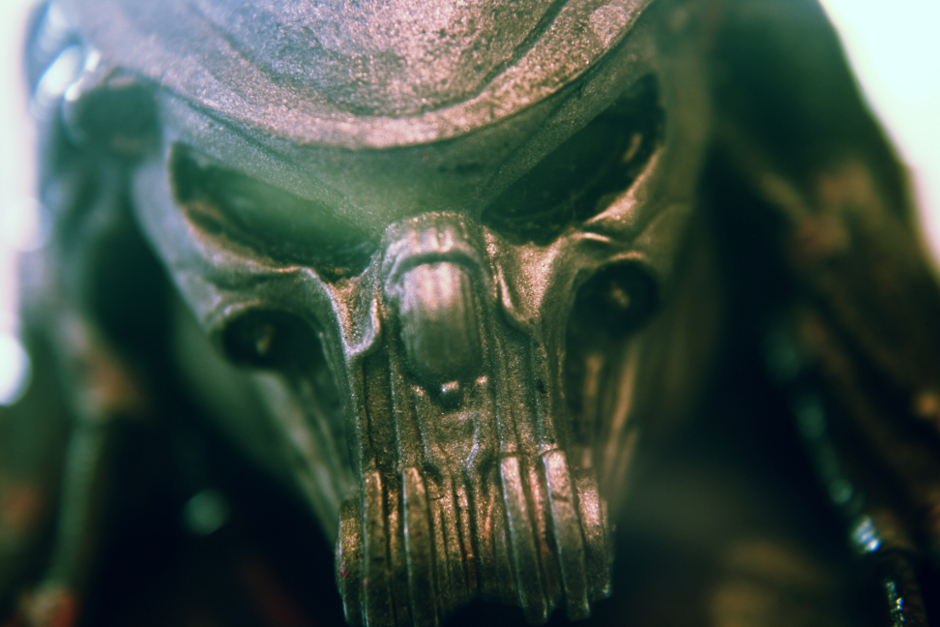 Model: Celtic Predator by McFarlane Toys.
There is still time to donate and help me fund my new book: Heroic Scale!

Be good,
-Dave
Sine wave in the sand