So I'm closing up the other night, right? Going over the invoices, making sure everything is put away, you know, doing the stuff my assistant doesn't do. All of a sudden there's a knock on the window. "I'm sorry, we're closed for the day. Check back tomorrow."
Now, I've mentioned it before, but I've developed a recent thing about clowns. I'm not sure where exactly it came from, but ugh. Heebie geebies. Imagine my surprise when a clown (a clown I've been ok with before) showed up outside my studio alongside the person I blogged about last week.
"You didn't write a good story for my friend here. Naughty camera boy…"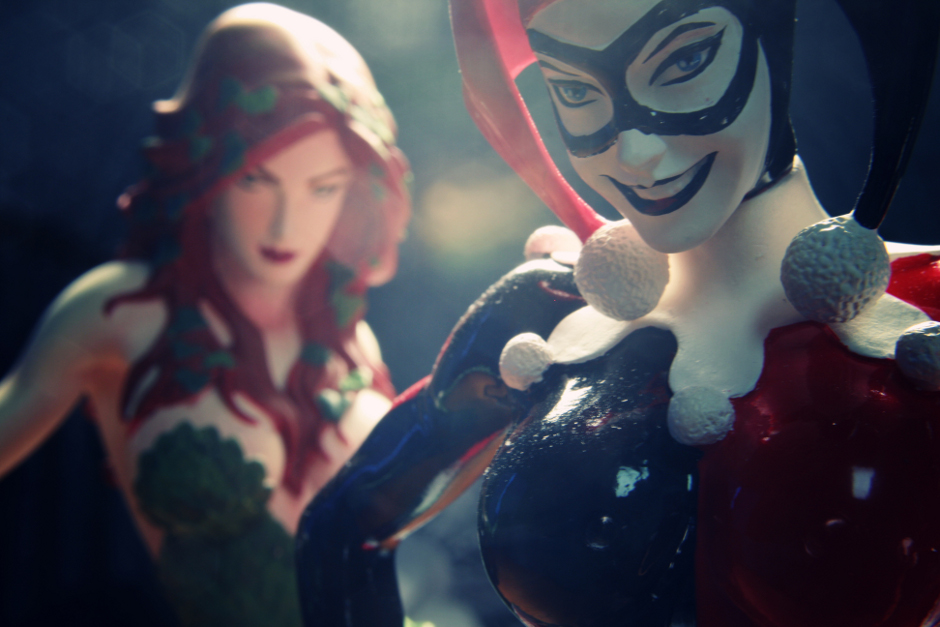 Models:
COVER GIRLS OF THE DC UNIVERSE: POISON IVY STATUE by DC Direct.
COVER GIRLS OF THE DC UNIVERSE: HARLEY QUINN STATUE by DC Direct.
On loan from the Brian Browne collection.
There is still time to donate and help me fund my new book: Heroic Scale!

Be good,
-Dave
Will measure his triumph in defeat
Related posts: