St. Paddy's Day
I know, I know, it's a bit early. But you know what? I wanted to shoot this little leprechaun today and that's what I did. I am a grown man and can do whatever I want! Tonight I might eat cookies for dinner and then stay up all night watching television.
Happy St. Patrick's Day, everyone!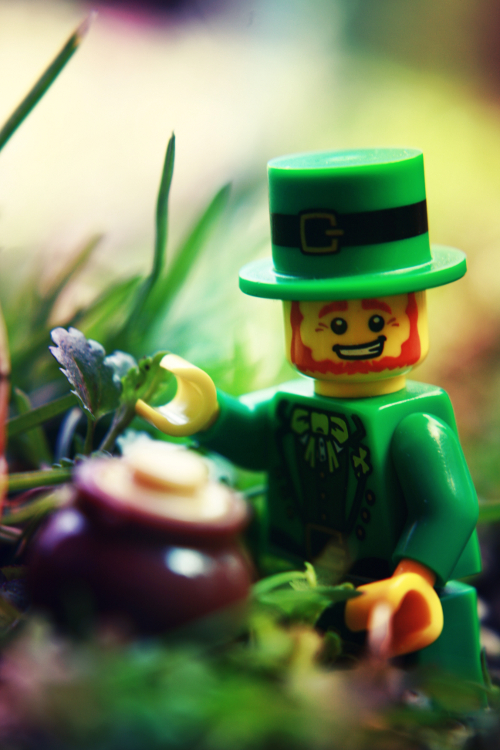 Model: LEGO Leprechaun by LEGO.
Be good,
-Dave
Words are weightless here on earth
because they're free