Final Umber Hulks Finished!
"Umber Hulks dwell in the depths of the earth. They raid dungeons for food, much the way anteaters raid ant colonies, eating their fill and then moving on to let the "colony" recover. Umber Hulks are usually solitary hunters."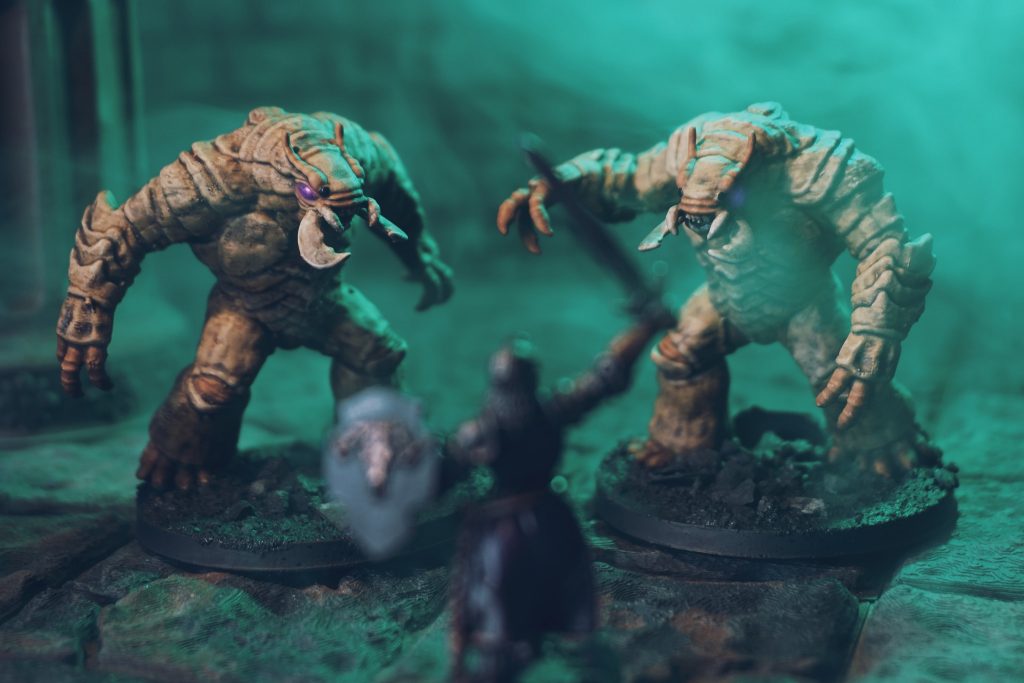 Gosh, this month has flown by. We got everything done just in time without too much stress, but, wow. Also, I saved this pair for last because I liked the symmetry of opening and closing the month with the same number of models. Is it important? No. Would anyone have noticed? Absolutely not. Does it make my brain happy to see it align that way? Yesssssssssssss
See you back here tomorrow for the final, full month reveal. They look pretty great together, if I do say so myself.
Be good,
-Dave
you don't know what I've seen