Miniature Monday: Narthrax WIP
Another Mon- Tuesday. Another Miniature Tuesday update, so here's a quick view of what I'm working on right now: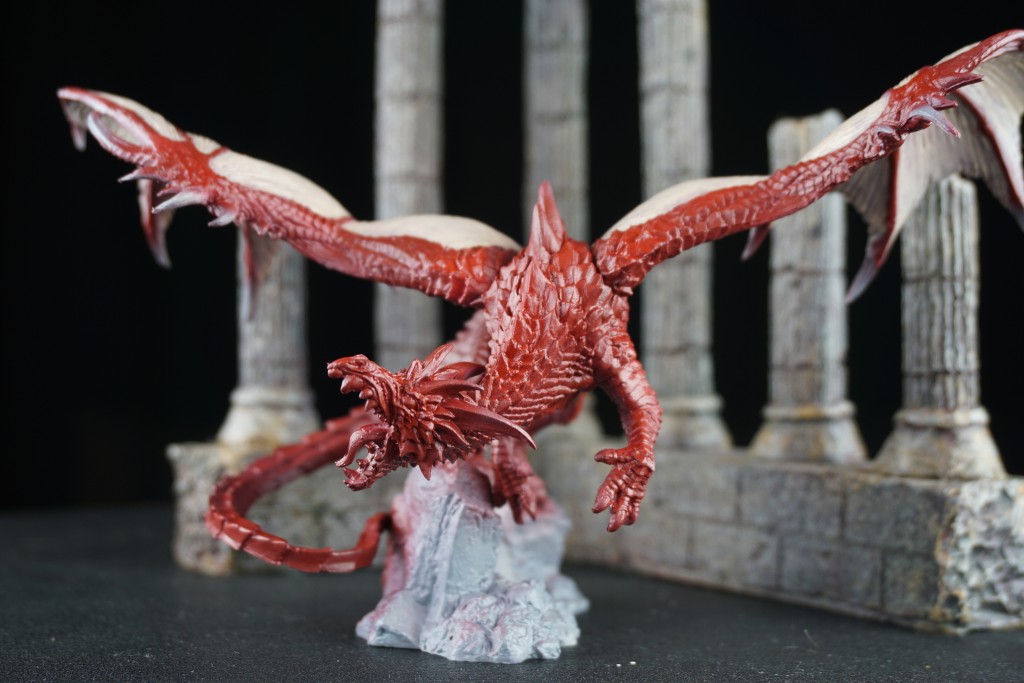 This guy is Narthrax, an excellent dragon kit from Reaper Miniatures as part of their Bones line. It's PVC plastic, which means its soft and flexible and I don't have to worry about dropping it. With the Bones models, acrylic paint bonds with the PVC into a super durable finish that stands up to repeated drops onto the floor. They're also SUPER affordable for the size and quality. It has a 10″ wingspan!
Anyway, I'll get him finished and will (hopefully) have some finished photos for you guys next Monday. Not Tuesday. Miniature. Monday.
Be good,
-Dave
Tuesday?