World War Hulk
When it comes to on-location photography, there are a lot of risks. Bad weather can mess with your gear and the sunlight you were counting on can be blocked by storm clouds. If you're following politics, you could be stuck between police and protesters. There are nearly limitless things that could go wrong. If you're careful and have a backup plan, most of the time you won't run into anything you can't handle.
But sometimes you run into the Hulk.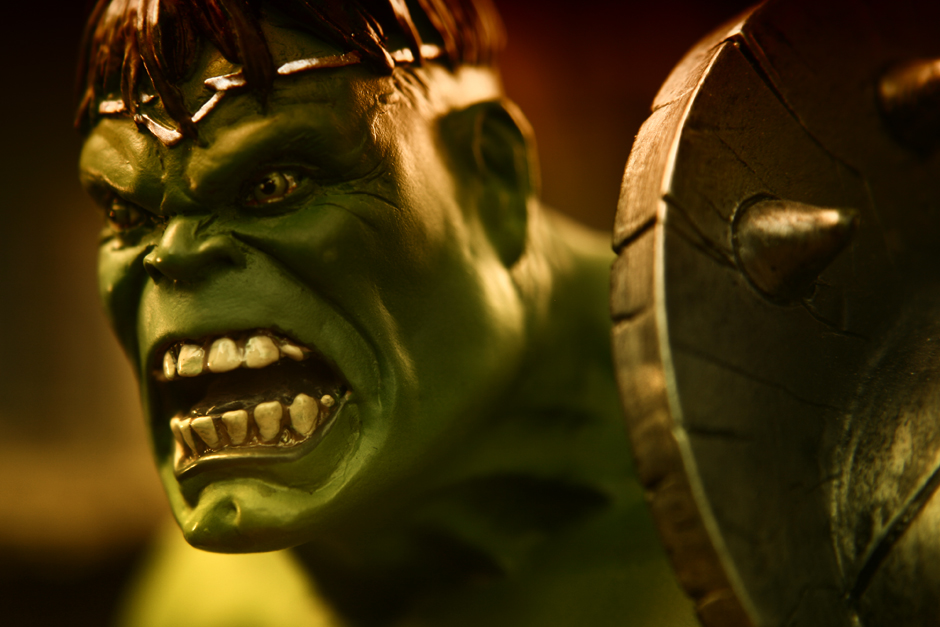 Model: World War Hulk Mini-Bust by Diamond Select Toys.
On loan from the Brian Browne collection.
Be good,
-Dave
the sound of tomorrow, the music of today