Dawn of War: Dark Crusade (Necron Campaign)
Back in the scifi mood this week, so I thought I'd take the bulkhead set (is that what I'm calling it?) out for another spin.
Since I've been playing with the set for awhile now, I wanted to try some different lighting and see if I couldn't open it up a little more. Last time I kept the light low and the zoom tight to make it seem claustrophobic, but I'm hoping for a little more versatility from my set than just, "Oooh, so scary!"
In the foreground: Necron Lord
In the background: Necron Destroyer
(I would love to link to an online store, but Games Workshop makes that difficult)
The light setup on this is a desk lamp just a few inches above the set, angled down on the models. It lit up the Necron Lord's staff (appropriately called a Staff of Light) and definitely opened up the set. Now it looks almost like a glass roof or dome!
Ok, yeah. I like these sets and will be building more in the future.
Click.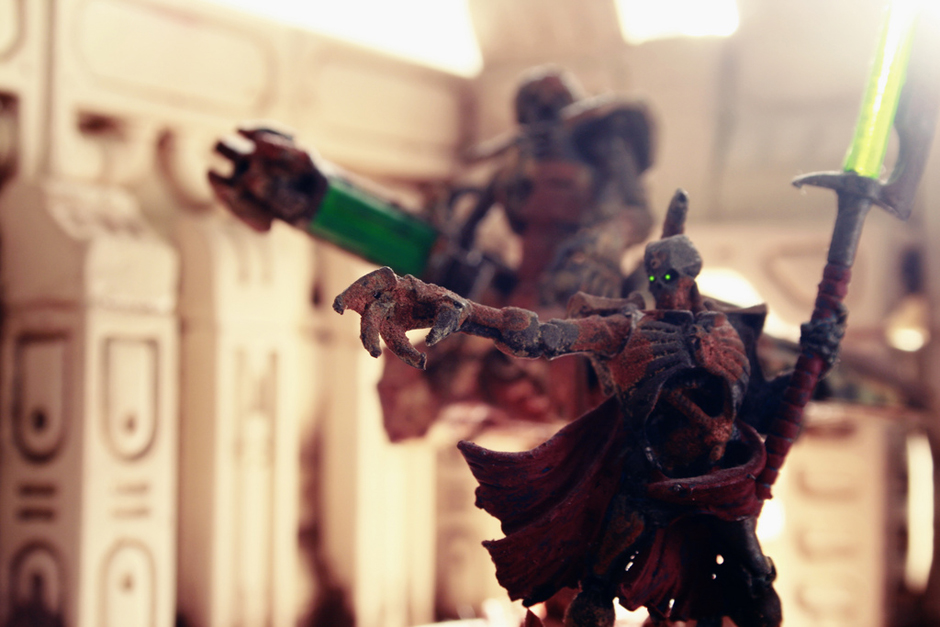 Be good,
-Dave
I walk over and ask
Ask the question will I ever last