Bossk Makeover
The other day my assistants pulled me aside. "Dave," they said, "we've got something we want to try. There's a thing, you may have heard of it, called retouching. It's super hot right now and we need to get in on it!"
Uh huh. What do you guys know about retouching? You barely know how to check your email.
"Oh we're experts now. There's a lot of tutorials online and we did them all. Look, just think of it as a value add to our product. We can upsell it as a premium add-on and make some serious money!"
While I usually give in to their schemes (much to my eternal regret), something about their enthusiasm set off mental alarms. Why not give them a test image to see if they're as good as they say? Here is the original image, from a recent photoshoot with Bossk the bounty hunter: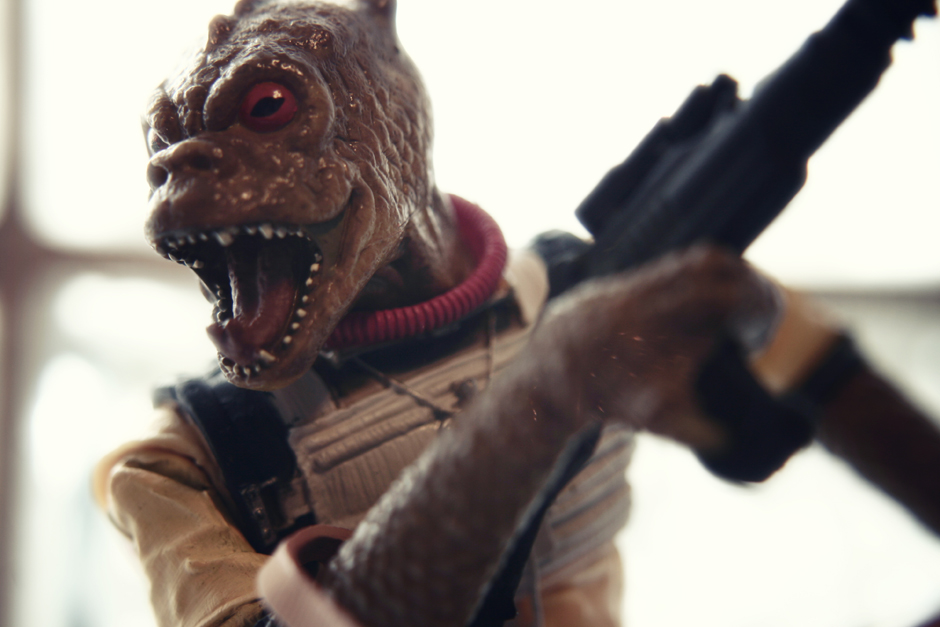 After several hours of working in the back, they called me over to see their finished work. Reflector took the lead, "Before we show you, I want to quickly explain the advanced techniques we used. Among the processes used were skin smoothing, blemish reduction, tone contrast adjustments, high dynamic range, and the rule of thirds. It's all very complicated."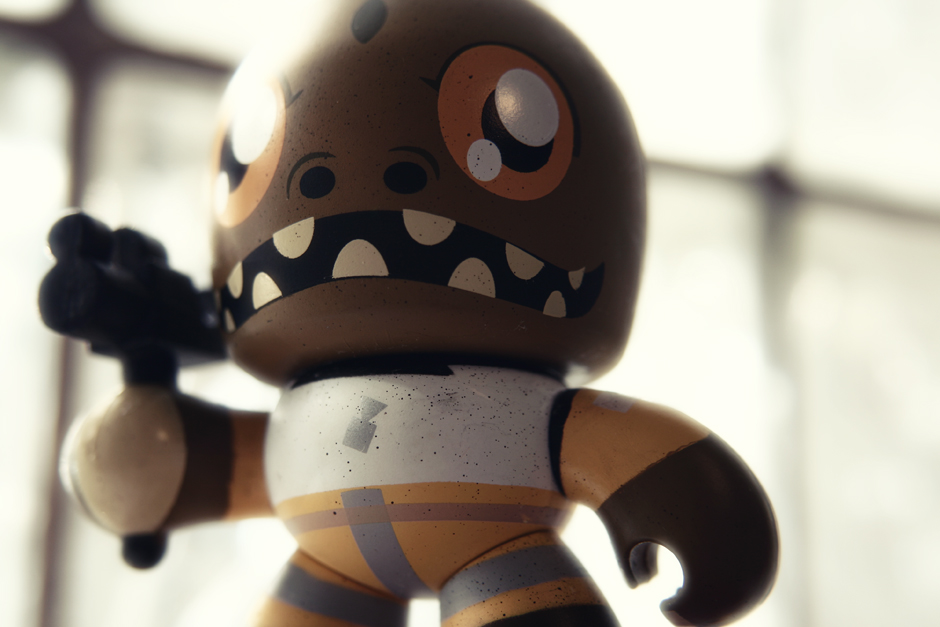 Too smooth? I think it's too smooth.
Be good,
-Dave
That's classic library rules.