Independence Day
"They say that the best weapon is the one you never have to fire. I respectfully disagree. I prefer the weapon you only have to fire once. That's how Dad did it, that's how America does it, and it's worked out pretty well so far."
To be perfectly honest, I'm not a huge fan of this armor. Even though Iron Man is my favorite character, this new suit just doesn't do it for me. Until I got my hands on the action figure of it, anyway.
Model: Marvel Universe Iron Man – Modular Armor by Hasbro
Backdrop: Gothic City Ruins by Pegasus Hobbies
Special Effects created by waving Sparklers in front of a desk fan.
Now that I've played with it a bit and snapped a few shots of it (there will be another post in a few weeks about this armor), I'm a fan. More easy to photograph armors, please!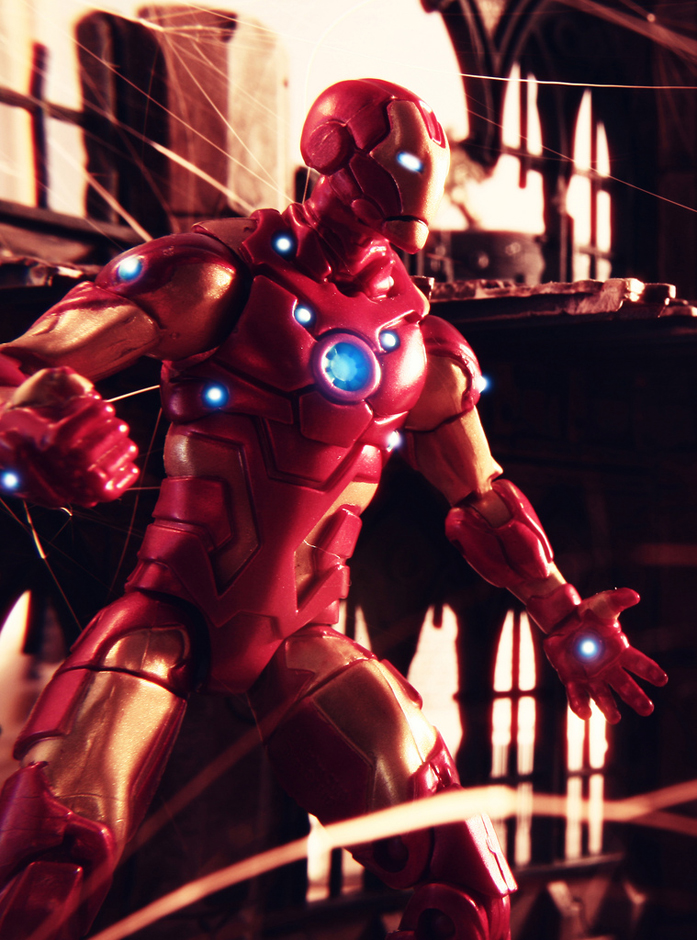 If you'll excuse me, I need to go put out the fire I started in the studio because I was setting off fireworks indoors.
Be good,
-Dave
You leech off my desire