Umber Hulk #1 Finished!
This one was perilous, honestly. I reworked this model by basecoating with a mix of Raw Umber and Yellow Oxide, then drybrushed the entire model with straight Yellow Oxide, then a zenithal airbrush highlight with Yellow Oxide (again), then a final drybrush on just the airbrushed areas with Naples Yellow. So after all of that work… you… can't really tell the difference.
And then I dropped the model, snapping off one of the mandibles.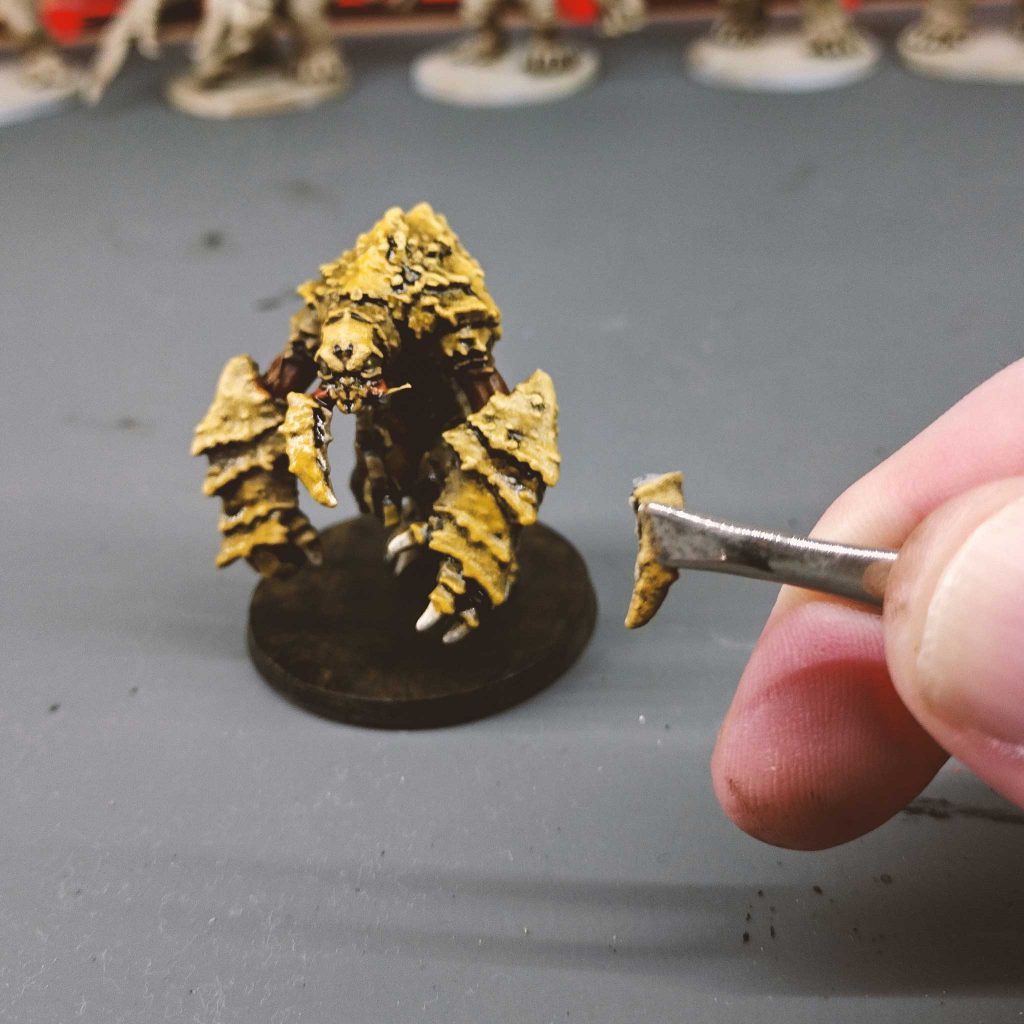 One panicked supergluing later, it all turned out ok, I think.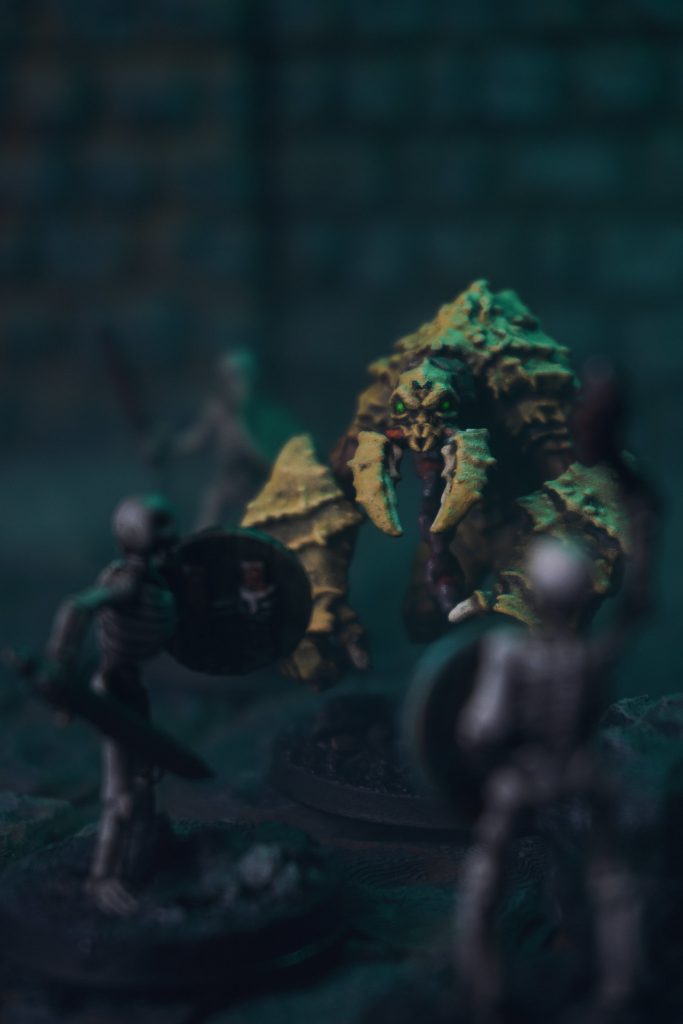 Be good,
-Dave
it doesn't match a single fauna track in your bookends