Skeleton Month WIP
How is it already the end of January?! It's supposed to be skeleton month and I don't have a lot to show for it.
STLs from Monstrous Encounters: https://www.myminifactory.com/object/3d-print-skeleton-horde-unit-26-minis-121699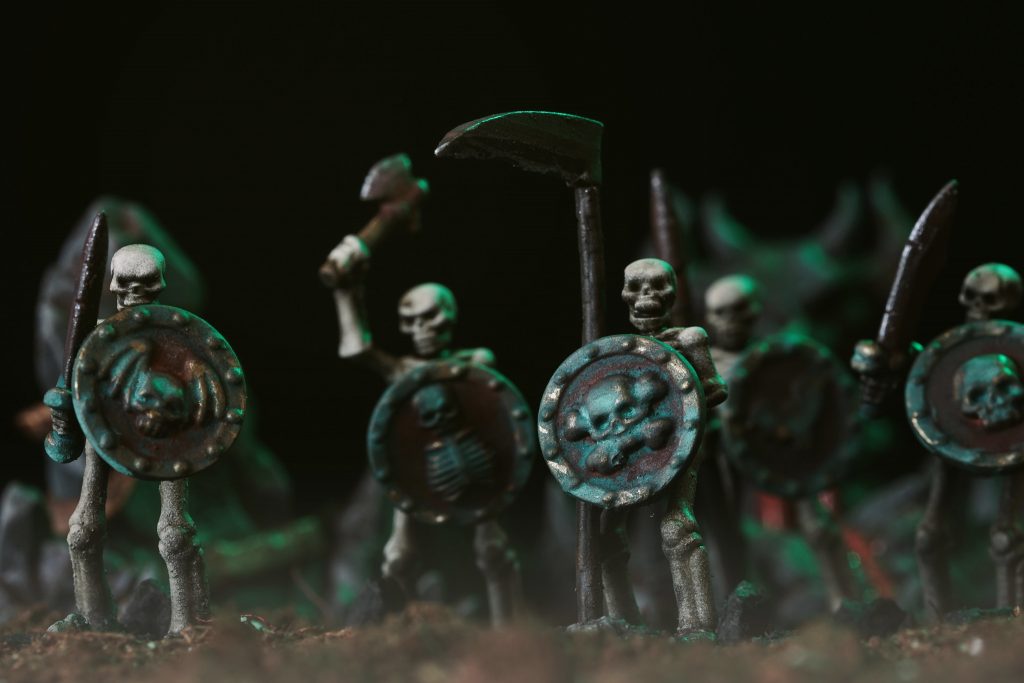 Between health issues, printer issues, and job hunting, skeleton month hasn't been super satisfying. I have a bunch of cool figures printed and in various stages of painting. To top it off, a few sculptors I follow are doing big skeleton-related releases in February, so there's even more that I'd like to do.
So here's what I'm going to do. 1) scale back on what I'll be doing each month into something more manageable and 2) skeleton month is turning into skeleton YEAR, BAYBEE. The skeletons will be in the background with periodic check-ins and a big, year-end roundup in December.
Be good,
-Dave
look, I'm cursed