Jorge-052
Back on schedule and loving it! Check out the newest member of the studio, my new Sony A6000. It is replacing my long-lived and much loved Canon Rebel XTi after nearly 8 years of distinguished service.
I could get into the stats, but I'll just hit the highlights. A larger, more advanced sensor that's more than twice as powerful than the Canon in a body that's nearly half the size and weighs just one pound.
(Please excuse the cell phone pics)
Side by side:

From the top:

It's so tiny!

But how does it work for toys? Is it worth the purchase? Can it live up to the legacy of my Canon? Let's see how it handles Jorge-052 from Halo.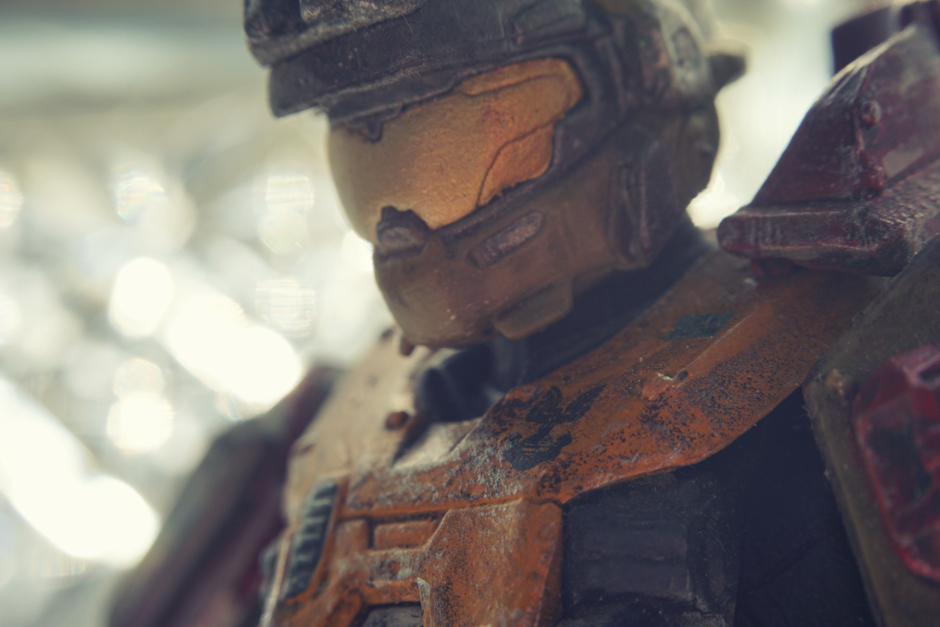 I think it's a keeper.
Be good,
-Dave
why not dream the dream