Corregidor Nomads
Aside from photography, I also enjoy scale modeling and miniature wargaming (as if Heroic Scale wasn't a strong enough indication). I'm sure I have mentioned Infinity before, but now I am making some real progress on my first little force of Nomads and I wanted to show off a little.
What we have here are two Intruders and a Sin-Eater Observant, painted in the red and black of Corregidor, a former prison spaceship turned ark for the Nomads. Not pictured is a Prowler, who is currently sitting in a jar of paint stripper because I screwed up the chrome red armor.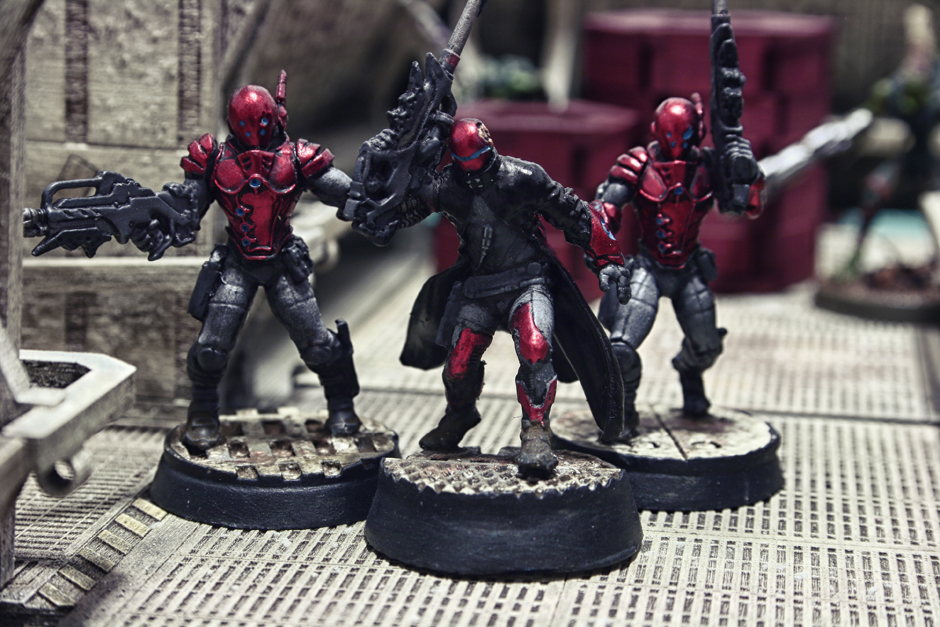 To get the armor that chrome red, I used Alclad Chrome and Transparent Red through my airbrush, a Renegade Velocity by Badger, then putting a heavy wash of black over the whole thing to deepen the shadows and make the details pop out. The bases came from Dragon Forge Designs and were painted to match my Bug Hunt Corridors.
Whew! I'd say I'm ready for a break, but this has me so pumped to paint more! Maybe I might order the Iguana Squad or a pack of Lunokhod Sputniks, or I could try a different force and paint an Azra'il or an Oniwaban, or I could go big with a Jotum or an Anathematic. What do you say, wallet? Are you with me?

Be good,
-Dave
jazz has come a long way