Clone Trooper
Going back to my roots a little this week with a dramatic headshot of a Clone Trooper. I've been thinking a lot about what and how I want to photograph my models and toys and came to the conclusion that this is the kind of shot that makes me happiest. It just feels right, you know? Don't worry, I will forever be practicing and experimenting with new and different things, but in the end I keep coming back to this.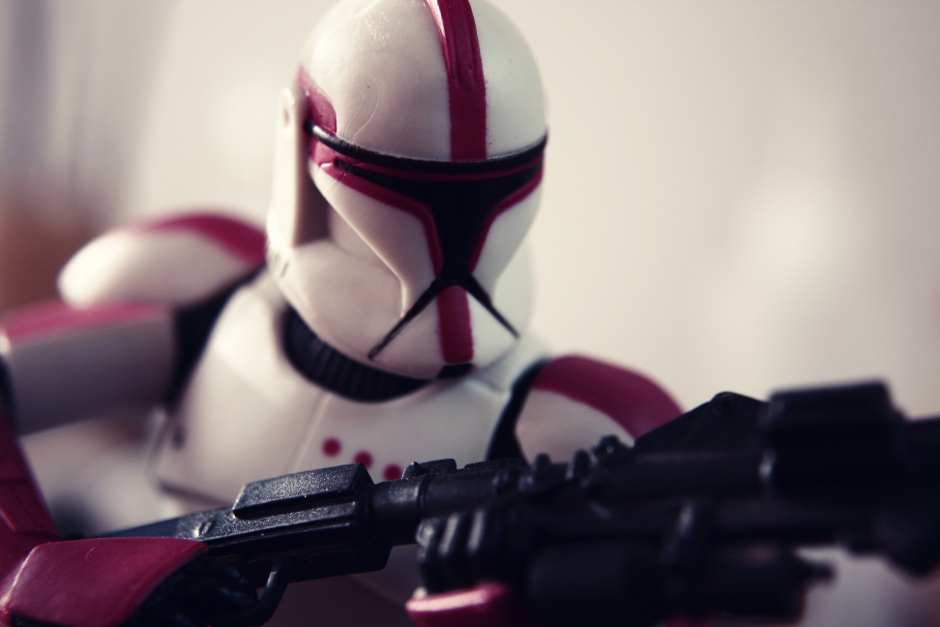 While I have your attention, did you download your copy of my FREE ebook, Heroic Scale? I'm really proud of it and, if you like my photography, I think you're going to really like it. Did I mention it's free?
Be good,
-Dave
And yet, look how quick we are being.