Heroic Scale is Here!
Today is the day that we've all (ok, maybe just me) been waiting for. Heroic Scale, my photobook featuring Reaper Miniatures is finally, officially available! It's available as either a digital PDF (for viewing on your computer or tablet) or a softcover book that is printed and shipped by my partners at Lulu.com.
This has been a long time coming and I'm so happy to share it with you. The book itself is 50 images of story, told with 28mm tabletop gaming miniatures, and 10 pages of behind the scenes photos. You can find the book by clicking on the My Books link just under my banner.
Finally, to everyone who has encouraged and supported me during the book's creation, thank you. Words cannot express how much it has meant to me. Before I start to ramble, I will bring this post to a close and go celebrate!
It seems like I'm forgetting something… Oh yeah, the cover!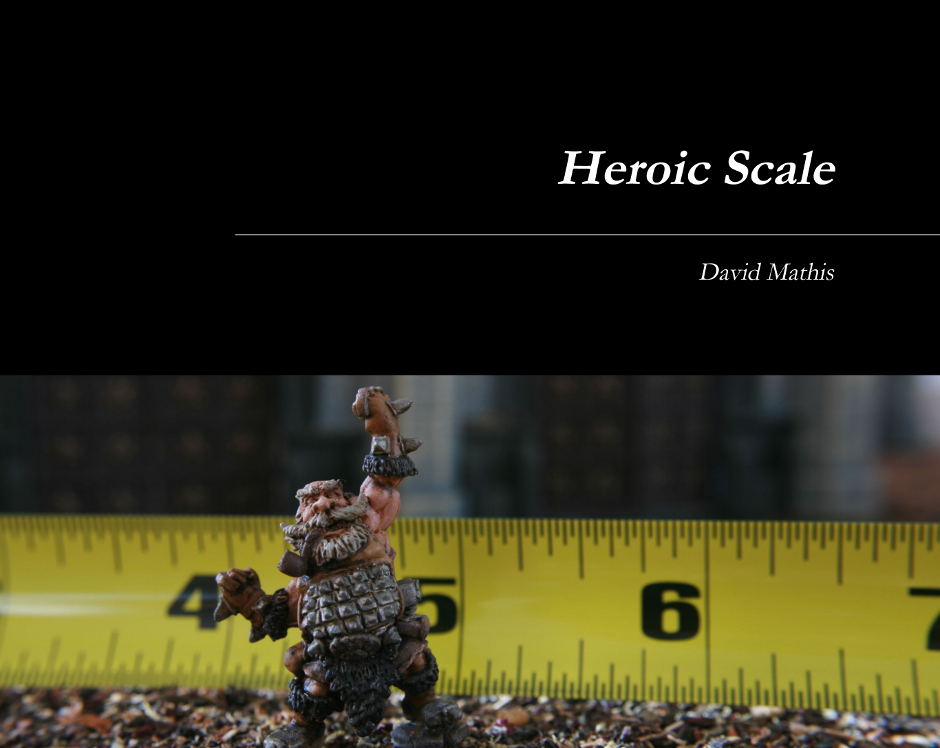 Be good,
-Dave
And now for my next trick…!