Umber Hulk #2 Finished!
Remember this model? I was stuck on what to do next, and, after some excellent advice, I pushed the reds darker and added a medium brown to the "skin" areas. After that, the rest was simple.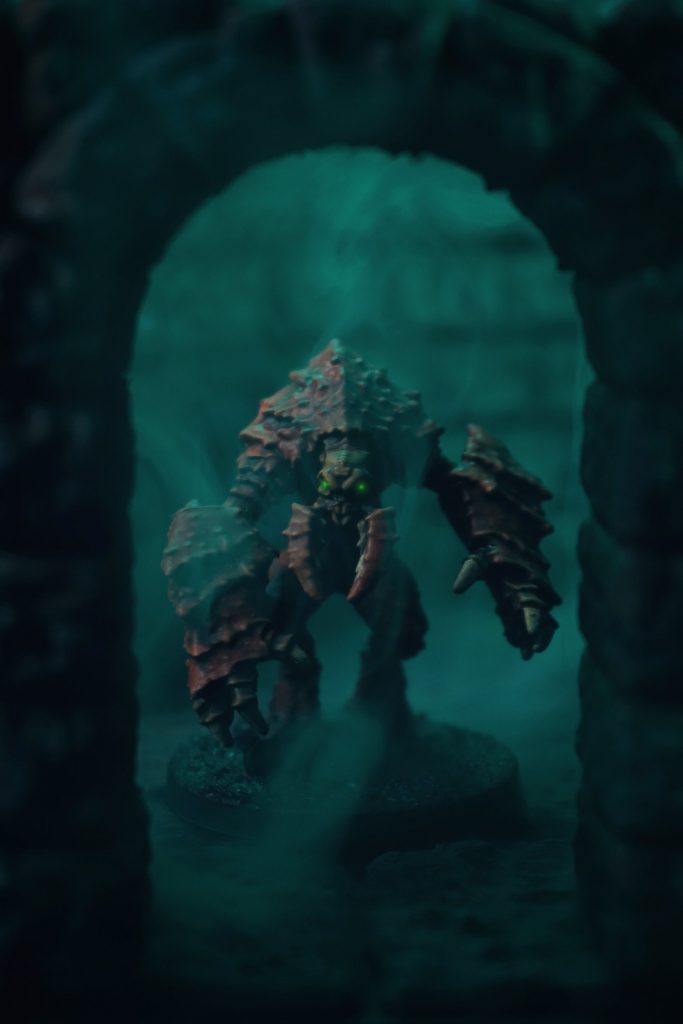 I'm super pleased with how this one came out. Very menacing!
Be good,
-Dave
pull up to whatever close encounter you want