Con Crud
Last weekend was C2E2 and, as usual, it was a blast. I got to catch up with friends from all over the country and even make a few new ones. While I didn't get as many pictures as I would have liked, the quality of the company more than made up for it. Definitely going to go for more than just one day next time!
But all good things must come to an end and for me it's back to work. Normally I don't push these out so soon after their apointment, but, well, you'll see.
So. Spider-Man. I've talked about him before, but this was the first time I'd been able to sit down for any real studio time with the guy. He was at C2E2 in full force, posing with hundreds (probably thousands) of people all weekend long. Unfortunately, meeting that many people in an enclosed space can get… gross. You're going to get sick, basically.
As far as I know, there aren't any pandemics coming out of the convention, but poor Spider-Man wasn't looking very good. And he absolutely stunk. He seemed pretty grateful when I suggested rescheduling and shuffled out, but now that he's gone, I'm starting to not feel so good either.
WebMD wasn't much help (they apparently don't have an entry for Con Crud), but maybe some of you can point me in the right direction. Here are his symptoms: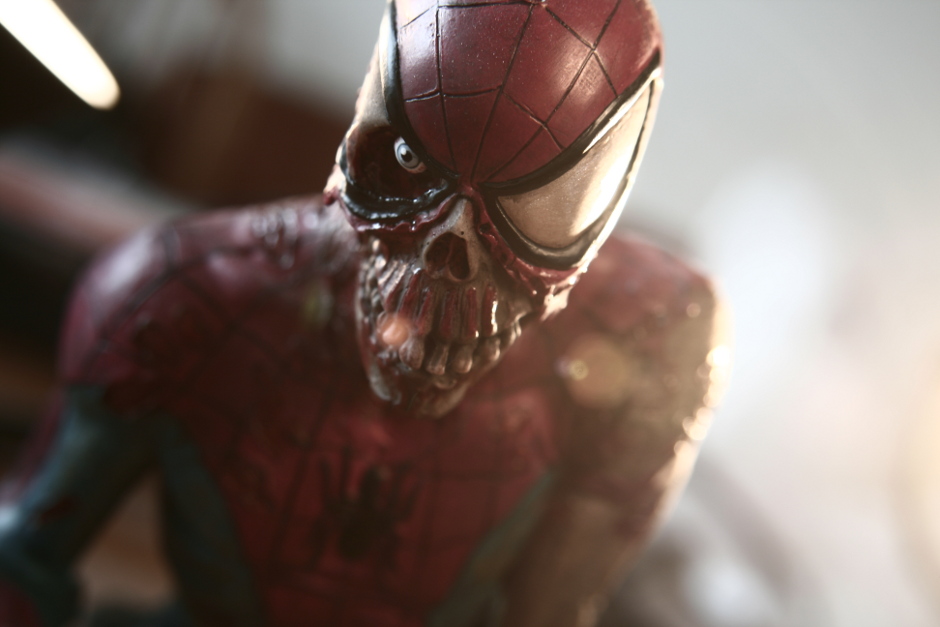 Should I see a doctor?
Model: Wizard World Exclusive: Zombie Spider-Man by Marvel Select.
On loan from the Brian Browne collection.
Be good,
-Dave
Make this make sense to me